In Memorium: Floribert Chebeya Bahizire
(Said Yenga Kakese Dibinga)
Who really speaks for DRCongo? Show
(Said Yenga Kakese Dibinga)
The DRC's 50th year of independence! Show
(Said Yenga Kakese Dibinga)
Open Letter to the US Secretary of State
'New era' for DR Congo and Rwanda (BBC)
Targeted Rapes To Spread HIV/Aids Started In Uganda
Advocacy Group Urges Clinton to Address
Suffering in Eastern Congo
Riz Khan - Rape as a weapon of war
- 12 Aug 09 - Part 1
Riz Khan - Rape as a weapon of war
- 12 Aug 09 - Part 2
---
Dr Paul Komba
Cambridge Consultation Group for the Congo
---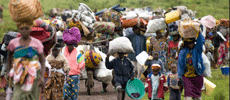 Child witches: Accused in the name of Jesus (VIDEO)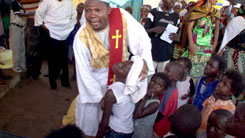 Child Witches: Resources, How to Help
The Invisible War (The New York Times)
Congo Vision Radio: Congo Forum
Special Guest: Keith Harmon Snow

Ou Ecouter >
---
---
---
Rwanda seizes rebel leader accused
of war crimes in Congo
Hunt Begins in Congo for Rwandan Militia Leaders
Hillary Clinton Outlines Obama's Africa Policy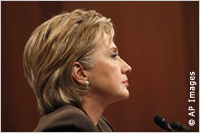 ---
Consolidating democratic gains in the Democratic
Republic of Congo
---
---
Can Africa Trade Its Way to Peace? by Herman Cohen
---
Critical Condition: Hundreds of thousands
of people are on the run, fleeing a war raging in eastern
Congo in the provinces of North and South Kivu.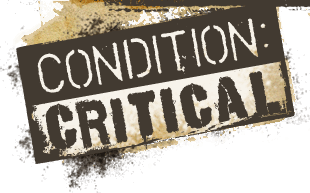 ---
DR Congo, the Biggest Moral Failure of the
Bush Administration
---
---
---
In The News
A Conglomerate of Criminals: How Did It Get This Far?
Congo Vision -- The turmoil that led to catastrophe and despicable misery in the eastern Congo started with Paul Kagame, a Tutsi from Rwanda . He unconditionally supported the rebel group known as the Congolese Rally for Democracy, a group led by a "Congolese Tutsi."...
Ben Affleck, Rwanda, and Corporate Sustained Catastrophe
Dissident Voice -- Backed by the Obama Administration and its former Clinton allies, Rwandan troops have marched into Congo, ostensibly to save the day, yet again, barely a month after a scathing United Nations report revealed that they were already there...
Obama, Africa, and Peace
Congo Vision -- The Obama administration has an opportunity to fundamentally remake U.S. relations with Africa during its tenure, and a cornerstone of that effort needs to be a much greater emphasis on the most cost-effective element of our foreign policy tools: peacemaking...
U N finds 217 sex abuse claims against blue helmets
AP -- A United Nations probe collected 217 allegations of abuse of girls and women by peacekeepers in eastern Congo, from sex with teenagers in the back room of a liquor store to threats of "hacking" victims for cooperating with investigators...
Prosecutors seek to link Bemba to murders, rapes
AFP -- Prosecutors sought in the International Criminal Court Wednesday to link ex-DR Congo vice-president Jean-Pierre Bemba to murders and rapes blamed on his militia in the Central African Republic. ...
New York Times Finally Sees Nkunda's Congo Genocide
Black Star News -- It may have taken over 10 years, but The New York Times has begun finally to write about the terrorist Laurent Nkunda's genocidal campaigns in Congo without kneeling before his feet. ....
Mia Farrow slams Western 'apathy' over DR Congo conflict
Congo Vision -- "I think if the population in Nord-Kivu had been a population of gorillas, there would have been a solution long ago," Farrow told AFP in an interview, referring to the conflict-torn eastern region of DR Congo. ....
Rwanda Backing Nkunda's Rebel Army in Eastern Congo, UN Says
Bloomberg -- Rwanda is supporting rebels in Democratic Republic of Congo, while the Congolese government is arming a Rwandan militia, a United Nations report said yesterday...
UN prize winner from Congo laments world hypocrisy
Reuters -- Denis Mukwege, a Congolese doctor who runs a hospital for abused women and children in eastern Congo, says the youngest rape victim he has treated was just three years old....
New York Times Getting Closer to the Truth on the Resource War in the Congo
Congo Vision -- Although the New York Times did not reveal the whole truth in Jeffrey Gettleman's piece, Rwanda Stirs Deadly Brew of Trouble in the Congo , it no doubt laid the foundation for a more honest dialogue about the resource war in the Congo, which has resulted in dying and suffering of holocaust proportions.....
Rwanda stirs Congo's troubles
International Herald Tribune -- There is a general rule in Africa, if not across the world: Behind any rebellion with legs is usually a meddling neighbor. And whether the rebellion in eastern Congo explodes into another full-fledged war, and drags a large chunk of central Africa with it, seems likely to depend on the involvement of Rwanda....
Laurent Nkunda, Congo's Genocidal War Criminal
Black Star News -- Once again thousands of Congolese civilians are subjected to horrifying tyranny and displacement by armed terrorists under the command of Laurent Nkunda, a Rwanda-backed mass killer. Nkunda is being investigated by the International Criminal Court (ICC) in the Hague on alleged war crimes.....
AFRICANITE FOUNDATION PRESS RELEASE
Congo Vision -- Since the past 37 years Hausa/Fulani political cabal ruled Nigeria with iron fist, marginalized and monoplized the Natural resources of the south under the banner of "One Nigeria". They have always resulted without restrain to use these four political instruments effectively against the south.....
Congolese refugees brave lions to flee
REUTERS -- Tree-climbing lions are among the perils facing thousands of Congolese refugees as they flee into neighbouring Uganda to escape a new upsurge of fighting. .....
Special UN envoy chastises Congo rebel leader
AP-- The United Nations' special envoy to Congo chided Congo's main rebel leader during a second round of peace talks Saturday for breaking a cease-fire, according to video footage taken inside the closed-door meeting.....
Ban Ki-moon backs proposed European force for DRC
AFP-- UN Secretary General Ban-Ki-moon told Belgium's Foreign Minister Karel De Gucht that he supported the idea of an interim EU peacekeeping mission until the extra 3,000 troops agreed to for the UN's MONUC force are dispatched....
Nkunda threatens 'war' if govt does not negotiate
France 24 -- On his second mission to the Democratic Republic of Congo, UN special envoy Olusegun Obasanjo said talks Saturday with rebel leader Laurent Nkunda had helped advance peace moves, even as fresh fighting was reported. . ....
Calls mount for international action in DR Congo
AFP-- International pressure mounted Sunday for Europe to send an emergency security force to halt strife in eastern Democratic Republic of Congo as thousands more fled fighting between rebels and government forces. ....